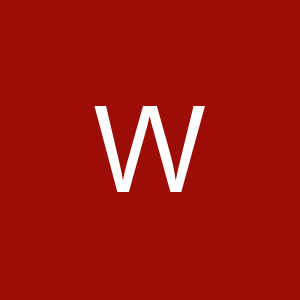 Mechanical Fitter
Found in: beBee S AU
Description:
JOB REF:SC373591
Do you want to positively impact on plant utilisation and reliability in a hands-on role?
Exciting opportunity to develop your skills in a company that will focus on your learning and development
Permanent Full Time role based in Kwinana
CSBP is a part of Wesfarmers Chemicals, Energy & Fertilisers. Our Sodium Cyanide business manufactures and supplies product to the Western Australian and international gold mining sector through Australian Gold Reagents Pty Ltd (AGR), our 75% joint venture with Coogee Chemicals.
We believe our business is only as good as our people and respect that different people have different ways of looking at things that's why we pride ourselves on our values-led culture where your contribution matters. Our customer focus and teamwork drives our business forward to innovate for a sustainable future.
About the role
Reporting to the Reliability Group Leader, we are seeking a hardworking Technician who will be responsible for maintenance, breakdown and process improvement services to support the achievement of plant utilisation, reliability and production targets. You will assist with meeting customer demands in a safe and environmentally responsible manner.
Your responsibilities will include:
Promote a strong safety culture, prioritising the safety of yourself and others in all practices
Implement maintenance plans and achieve plant reliability and utilisation through the completion of planned maintenance activities and breakdown services
Provide technical maintenance knowledge to facilitate problem solving
Identify and communicate cost effective maintenance and process improvements, and participate in implementation of these improvements
Ensure equipment reliability and that work is conducted in accordance with relevant environmental regulations
Do you have the following skills & experience?
Mechanical Trade Certificate (Cert III or Cert IV) or similar
Excellent written and verbal communication skills with the ability to build relationships
Strong attention to detail and problem solving skills
Highly organised with the ability to work autonomously and in a team
Previous experience working in an industrial chemicals' plant would be advantageous
Flexibility is a requirement of this role, including participating in a call out roster to respond to out of hours maintenance as required.
We welcome people with different skills, and life experiences and encourage individuals from diverse backgrounds to apply.
We pride ourselves on developing and supporting people and recognise the importance of flexibility. When you apply, please let us know if you are seeking a flexible employment arrangement.
Applications close: 5pm Monday, 16 March 2020
Kwinana, Western Australia
Full time
Wesfarmers Chemicals, Energy & Fertilisers
Related Jobs
JOB REF:SC373591 Do you want to positively impact on plant utilisation and reliability in a hands-on role? Exciting...

Wesfarmers Chemicals, Energy & Fertilisers - Kwinana, Western Australia - beBee S AU

JOB REF: CSBP396152An exciting opportunity to work with our team of diverse qualified and experienced tradespeopleGain...

CSBP Chemicals - Kwinana, Western Australia - beBee S AU

JOB REF:CSBP398259 This opportunity is open to Aboriginal and Torres Strait Islander people (Under section 51 of the...

Wesfarmers Chemicals, Energy & Fertilisers - Kwinana, Western Australia - beBee S AU

About VentiaVentia is a leading infrastructure services company, operating across Australia and New Zealand. Our clients...

Ventia - kwinana beach, - Jobrapido AU Premium

About VentiaVentia is a leading infrastructure services company, operating across Australia and New Zealand. Our clients...

Ventia - Kwinana Beach, - Whatjobs AU Premium

Allspec Engineering are currently seeking Mechanical Fitters to work as part of a project team at our clients...

Allspec Engineering - Kwinana Beach WA, - beBee S AU

About Ventia Ventia is a leading infrastructure services company, operating across Australia and New Zealand. Our...

Ventia - Kwinana Beach, - Talent AU