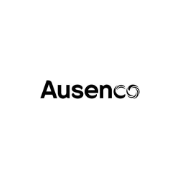 Process Engineer
Found in: beBee S AU
Description:
Process Engineer - Perth-(AUS0005FI)

Ausenco is a global company redefining what is possible. Our team is based across 26 offices in 14 countries, with projects in over 80 locations worldwide. Combining our deep technical expertise with a 30-year track record, we deliver innovative, value-add consulting studies, project delivery, asset operations and maintenance solutions to the mining & metals, oil & gas, and industrial sectors.
To accommodate the increased workload flowing from opportunities, Ausenco are looking to expand our Process Engineering Group in Australia and are seeking Process Engineers to be based in our offices in Perth and Brisbane.
The ideal candidates will have a demonstrated track record of applying your technical expertise in the development of creative and sustainable process engineering designs, and deliverables in support of successful studies and projects. These roles are of particular importance within our team as process engineering strengths have always been at the heart of Ausenco's Minerals and Metals offering, which is based on adding value through innovative and cost-effective lean designs.
We are particularly focused on base and precious metals, with specific emphasis on comminution, beneficiation and recovery methods for copper, zinc, nickel, and gold. 2021 is a very busy and exciting year for Ausenco and as a result, we have this exciting opportunity.
We complete studies and projects for greenfield and brownfield opportunities. Our design work stretches from conceptual and scoping studies through bankable feasibility studies and into detailed design and commercial execution of projects. The successful candidate will have solid practical experience working in other engineering companies or working on EPCM projects or studies at various levels on the owner's side and are now seeking to broaden their horizons.
About the role
Prepare process design deliverables including reports, cost estimates and schedules
Contribute to the delivery of multi-disciplinary engineering designs and feasibility studies
Provide support all the way through engineering phases from conceptual design, front-end engineering and detailed design and similarly develop connections in the wider Ausenco to leverage capabilities.
Contribute to the cost-efficient design of plants ("Lean Design") by seeking to apply innovative solutions and technological developments that bring greater value to clients
Work within study and project teams to meet scope requirements and ensure time and budget objectives are achieved. Develop and assist in development of process simulations, Process Flow Diagrams (PFDs), Piping and Instrument Diagrams (P&IDs) and Line Lists (LDTs), equipment sizing, heat and material balance etc.
About You
Degree in Metallurgical engineering, Mineral Processing, or Chemical engineering
5 years+ of solid experience in the mineral processing industry
Broad knowledge of process simulations, PFD, P&IDs, hydraulics, pump calculations, plant layout, relief system design, materials, and process engineering calculations
Operational experience at mines, mineral processing or metallurgical facilities, including solving problems and/or expanding production
Experienced in mill, concentrator and/or metallurgical plant design – particularly for base and precious metals – or expertise in one or more process stages is highly regarded
Knowledge of engineering workflow process and working knowledge of industry process related software, codes and standards
Strong analytical and problem-solving skills to identify underlying principles or facts associated with information or data to draw conclusion
Working for Ausenco means you will not settle for the status quo – you will be part of a forward-thinking, culturally diverse organisation. We expect our people to deliver outstanding results and will give you the licence to find a better way forward for your clients and stakeholders.
​In addition to a competitive remuneration package, we provide employees with a wide range of growth opportunities and training programs to build your skills and pursue your career path.
Supporting a Diverse Workforce As a global company we embrace and encourage diversity in its fullest sense. Our work environments are based on mutual trust and respect for the rights and opportunities of every individual.
COVID-19 The health and safety of our employees and candidates is our priority. We closely monitor local, regional, and global conditions related to the pandemic, and your working location and/or roster as advertised in this advert may be temporarily subject to change to adhere to recommendations by health authorities and government regulations.
If this role sounds like you, please submit a detailed application directly to this posting. We thank you for your submission and will contact you if we need further information, or if we wish to progress to interview.
Perth, Western Australia
Full time
Ausenco
Related Jobs
Growing ASX listed Multidiscipline Engineering business About Verbrec With over 30 years of experience providing...

WhatJobs - Perth, Western Australia - beBee S AU

GenesisGenesis, a subsidiary of Technip Energies, has over 1000 world-leading engineers in 16 cities around the world....

Oneoiljobsearch - Perth, Western Australia - beBee S AU

Location: PerthDiscipline: Consultancy/AdvisoryType: Permanent employeePosted Date: 2 September 2021GenesisGenesis, a...

Oneoiljobsearch - Perth, Western Australia - beBee S AU

Location: PerthDiscipline: Consultancy/AdvisoryType: Permanent employeePosted Date: 2 September 2021GenesisGenesis, a...

Genesis Oil and Gas - Perth, Western Australia - beBee S AU